Featured Job Openings in Chippewa Falls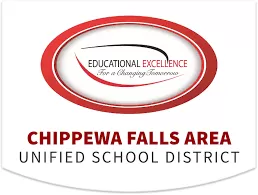 Educational Assistant - Special Education
The Chippewa Falls School District is seeking Educational Assistant(s) for Special Education to fill positions at various locations through the district for the 2023-24 school year. These are full-time positions which may work 7:15 a.m.-3:00 p.m. (elementary) or 8:15 a.m.-4:00 p.m. (secondary), 9 months per school year (187 days). *Educational Assistants-Special Education are part of the Students Services Department and will be assigned to a specific building location, however, the individual may be moved to another building if student needs change. Click on the "Apply" link to view a list of qualifications.

Apply for Position Career Opportunities


Associate Operations Manager
The Fleet Farm Distribution Center in Chippewa Falls is seeking an Associate Operations Manager. This person is responsible for ensuring safety, accuracy and efficiency at the Distribution Center. This role monitors work queue and engages a team of supervisors responsible for specific areas of the building to uphold the building commitments in order processing. The individual in this role must respond quickly to changing workflow conditions and contribute positively to the success of the Distribution Center. The Associate Operations Manager resolves issues, addresses safety concerns, and is responsible for communicating business objectives and daily workload plans to the team of supervisors across multiple shifts. Click on the link to view a list of essential job functions.

Apply for Position Career Opportunities

Utility Technician
Great Northern Corporation has an opening for a Utility Technician. The person in this position will be responsible for: Set-up and operation of three or more major machine centers; Setting up and adjusting machine centers to accurately label, print, die cut, fold, glue, laminate and unitize corrugated sheets; Identifying, verifying and matching folor for set-ups and quality checks; Following production schedule for maximum machine efficiency; Accurately reporting set up time, run speed, downtime and waste in the production scheduling system for each job; Knowing, understanding and following all plant and general safety rules; Conducting accurate and thorough quality checks. Follow the "Apply" link to view shifts and a list of qualifications.

Apply for Position Career Opportunities

Registered Nurse House Supervisor - Med/Surg
Mayo Clinic Health System - Chippewa Valley is seeking a Registered Nurse (RN) House Supervisor in Bloomer. The RN functions in both a Medical Surgical RN and House Supervisor role based on the needs of the department. In the House Supervisor role, the RN is responsible for promoting and maintaining quality patient care through effective management of the patient care services throughout the hospital during assigned shift. In the absence of the Administrator or designee, has authority and responsibility for administrative decisions and appropriate notification of Administration. The RN is accountable for the coordination of nursing care, including direct patient care, patient/family education and transitions of care. The RN supports professional nursing practice across practice settings and across the continuum of care to meet the needs of the patient and family. Click on the link to view more details and a list of qualifications.
Apply for Position Career Opportunities

Research & Development Kickstarter (Analytical Technician)
Spectrum Industries is lookign for a Research & Development Kickstarter. The Research & Development Kickstarter supports Business Development, Sales, Marketing, Product Line Management and Product Development by researching, exploring and testing current and future product and component alternatives. Research, analyze and report on innovative new product solutions which solve customer challenges and needs. Click on the link to learn more.
Apply for Position Career Opportunities
Currently Hiring
Whether you're new to the workforce or have years of experience, exciting employment opportunities await you. Explore all of our Chamber members that have a career page and are currently hiring by clicking the link below. For a full list of our members please look at our business directory.